Shanghai SPRINTER is a professional digital printing equipment manufacturer
After 12 years of development
Shanghai SPRINTER has become quite famous at home and abroad
and has established a good reputation
It has achieved a long development
SPRINTER is recognized and respected by the industry and the market
The main advantages are as follows
Extensive product lines
After years of development, Shanghai SPRINTER has launched various categories of products for the UV printing market. Customers who want to buy UV printers can always find a product of their choice in SPRINTER. 
1
-By machine type, SPRINTER products include UV Flatbed printer,UV Roll to Roll printer,UV Belt Convey Hybrid printer and other UV products, which basically cover all types of UV printing equipment in the advertising industry.

-By printing size, SPRINTER products are both 2.7 meters, 3.2 meters and other common standard size models, but also 1.2 meters, and even 5 meters of special models. It provides more choices for the market.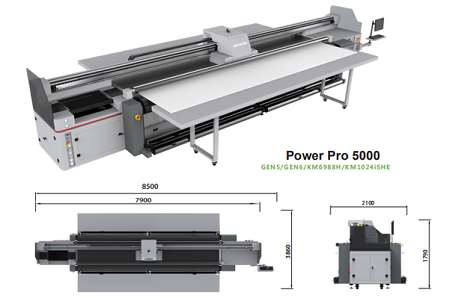 -According to the performance of the machine, SPRINTER products have a standard configuration and high configuration. Standard configuration can basically meet the daily printing needs, color, white, varnish can be printed. High configuration products can provide a variety of color printing, in addition to higher speed and accuracy, for customers with higher requirements for UV printing.
Good quality
In recent years, SPRINTER has stood out among many competitors with the concept and advantage of product quality first, and the low failure rate and high stability of the products make SPRINTER gain the trust of customers. This is also an important reason for customers to return orders and continue to buy SPRINTER UV printers. 
The core parts of SPRINTER UV printers are made of international famous brands to reduce the incidence of future failures and guarantee the quality of products.
The following are some of SPRINTER's cooperative brand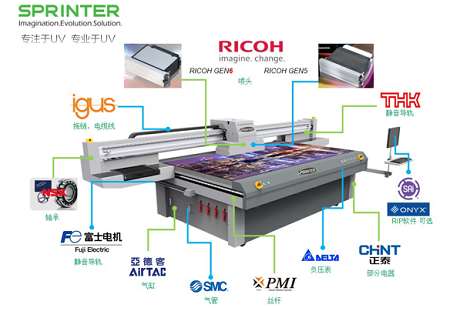 Continuous innovation
Shanghai SPRINTER insists on innovation, constantly increases investment in R&D, and introduces new products to the market every year to meet the new needs of the ever-changing market.
In March 2020, just after the epidemic, SPRINTER launched a new model to the market - 2m UV tape guide machine, model POWER PRO2000, which was welcomed by the market for its dual-use advantages and high cost performance. It has brought gospel to customers who urgently need to resume business after the epidemic and do not have enough capital.
Only by insisting on innovation can we get more opportunities. And it is the insistence on innovation that makes SPRINTER gradually lead and run ahead of its peers. Insisting on innovation is also insisting on growing together with customers.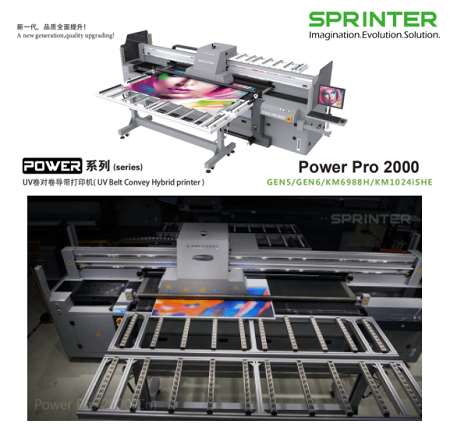 Professional Service Team
Shanghai SPRINTER has a sales and service team with many years of experience, providing customers with professional pre-sales consultation, technical training, online and offline technical support and other after-sales services, including equipment selection and application solution recommendation. The team has rich service experience and can help customers to provide timely support and solve problems quickly without worries.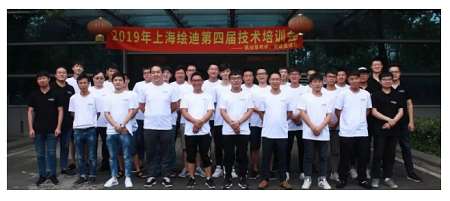 Choose a product is to choose a team Shanghai SPRINTER look forward to growing with you!