Sprinter DTF printer printing without plate making requirements, as soon as printing, hot stamping without bur, no exposure, soft handle, no fading, strong color fastness, strong tensile strength, no cracking, no requirements on cloth, simple operation process.

Key benefits
Applicable to a wide range of materials
No pre-processing required
Save white ink
More durable than DTG printer
Easy application
Faster production process
Helps diversify your inventory
Advantages
SPRINTER DTF Printer is more flexible and has a smaller footprint. DTF printer combines printing, powder shaking and baking in one, which is environmental friendly, high printing speed and very stable quality.
SPRINTER DTF Printer is low cost, bright colors, fastness to more than 3 levels of washing, completely subvert the traditional tedious process of various printing, so as to achieve the advantages of low cost, high efficiency and low loss.
Machine systems
Printhead maintenance system
High strength anodizing vacuum adsorption platform
Ink tank lack detection system
White ink circulation stirring system
Automatic height measuring unit
Automatic load media system
Powder Shaking control and Powder Spreading control
Infrared drying system
EQUIPMENT
Process Flow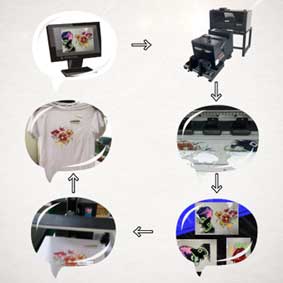 Rich printing solutions, Makes you RICH

Product dimension diagram

Features
White ink circulation stirring system
A specially designed agitation circulation system for the white ink cartridges allows the white ink to be properly agitated and mixed at all times. White ink is continuously circulated between the white ink cartridge and the printhead, thus reducing white printhead breakage or clogging to ensure that white ink is consistently ejected and printed.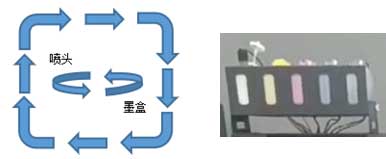 Infrared drying system
Through the infrared heating system, the hot melt adhesive powder and pigment are well combined, and the image after heat transfer is more realistic and the color is more vivid.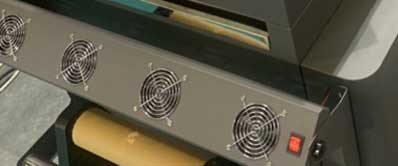 Ink tank lack detection system
Automatic large-capacity ink supply system ensures long time printing without interruption. Insufficient ink balance will automatically alarm with an audible sound, and the operator can add ink at any time without affecting normal printing production.
High strength anodizing vacuum adsorption platform
The vacuum adsorption system makes it flat and firmly positioned.


Powder Shaking control and Powder Spreading control
The control of  powder shaking and powder spreading   can reduce the consumption of hot melt powder and save consumables, and at the same time can make the hot melt powder and the picture more closely, so that the white will not leak during the heat transfer.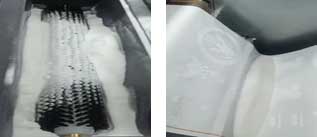 Printhead maintenance system
The machine is equipped with printhead moisturizing and automatic cleaning unit to maintain the printhead condition when the equipment is working continuously, while protecting the printhead during non-working periods so that the equipment can be put into use at any time.
Applications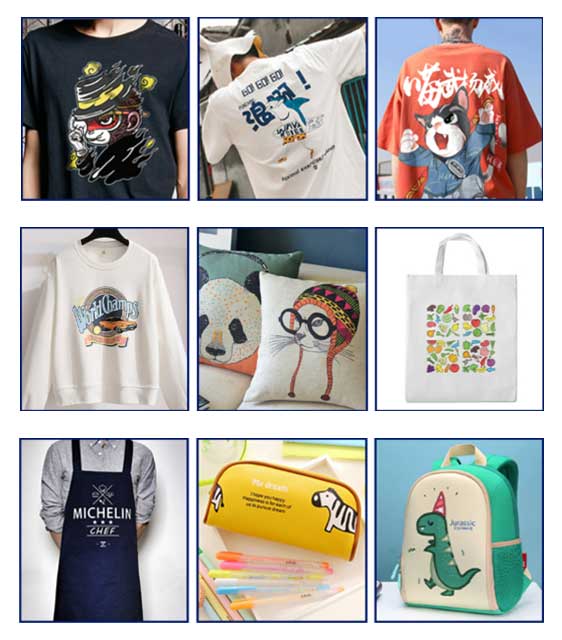 Technical Specs
 Model
 A1 A2 A3
 Printhead
 Epson i3200/xp600
 Resolution
 360*2400dpi;360*3600dpi;720*2400dpi (4pass;6pass;8pass)
 Color
 Max. 5; CMYK,W,
 Printing size
 Maximum Printing Area
 650mm/450mm/330mm
 Computer (Not included)
 Windows 7/10; 64bits
 Printing speed
 4pass:10sqm/h; 6pass:6sqm/h;8pass:4sqm/h
 Printhead
 Max. No.s
 2
 Plate
 2
 Software
 Control
 Sprinter DTF control system
 RIP
 Maitop6.1/photoprint
 The ironing temperature
 160-170℃ cold/hot to tear
Color channels
Max. 5; CMYK,W,
Data transfer
 USB 3.0
Electricity
 220V/110V; 50/60Hz;
 Machine size & weight
 1160*500*490,69kg;1000*500*480mm,51kg;900*480*510mm,60kg
 Packing
 Wooden case*1pc; 20'CTNR
 Package Size & G.Weight
 1240*690*640mm,69kg;1080*690*640mm,51kg;960*630*620mm,60kg
*Specifications subject may change without notice. Please confirm with sales representative for more details