Swinner L2500 with environmental protection certificates, it has no smell for printing, is environmentally friendly, and brings users a comfortable working environment. At the same time, the printing color is bright, durable, scratch resistant, and has ultra-high quality.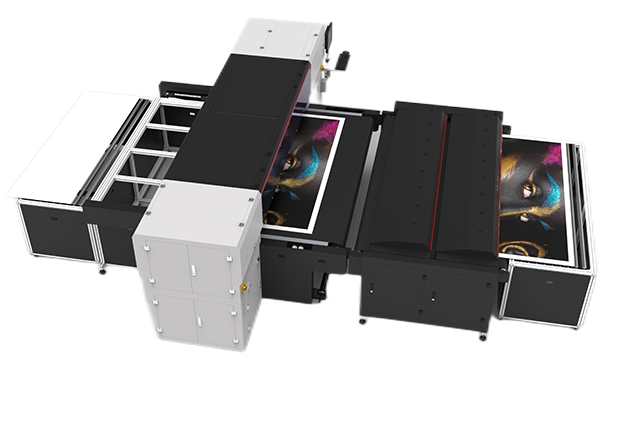 Key benefits
Odorless printing
Safe for operators and the environment
Green Environmental protection certificate
Industrial piezoelectric printhead technology
UV environmental protection ink
Industrial production design
Advantages
SPRINTER Latex printer has high picture quality, support for multiple materials. The wide range of colors makes colors more prominent and easily attracts people's attention.
SPRINTER Latex printer can achieve the satin smooth effect. The UV ink forms a satin-smooth semi-gloss film on the print surface. The image is integrated into the medium -- the ink layer is barely felt.
Machine systems
Printhead maintenance system
High strength anodizing vacuum adsorption platform
Ink tank lack detection system
White ink circulation stirring system
Print anti-collision system
Automatic height measuring unit
Automatic load media system
EQUIPMENT
Rich printing solutions, Makes you RICH

Product dimension diagram

Features
Printhead maintenance system
The machine is equipped with printhead moisturizing and automatic cleaning unit to maintain the printhead condition when the equipment is working continuously, while protecting the printhead during non-working periods so that the equipment can be put into use at any time.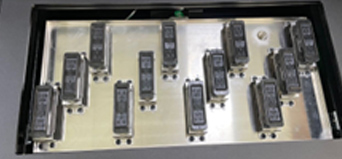 Ink tank lack detection system
Automatic large-capacity ink supply system ensures long time printing without interruption. Insufficient ink balance will automatically alarm with an audible sound, and the operator can add ink at any time without affecting normal printing production. Adopt negative pressure ink supply, support long time continuous production.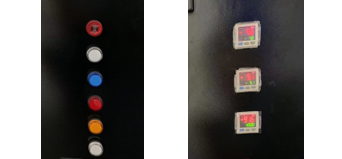 Print anti-collision system
Once the print head touches an obstacle, it can immediately detect and stop printing in time to effectively prevent equipment damage.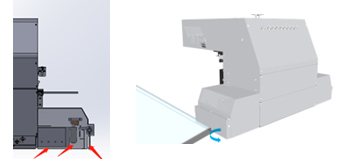 Intelligent Drying and Fixing System
It is equipped with a temperature measuring probe to realize digital temperature regulation and temperature limit, which can automatically stop heating when the machine reaches the specified temperature, avoid the occurrence of potential safety hazards, protect the machine and prevent the occurrence of open flame combustion accidents.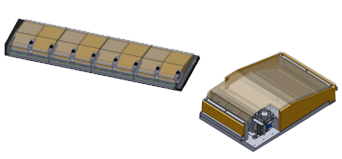 High strength anodizing vacuum adsorption platform
The vacuum adsorption system makes it flat and firmly positioned, and can be divided into different areas for independent control according to the size of the material.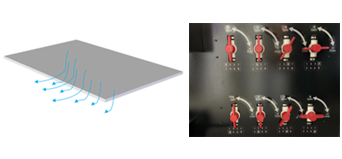 White ink circulation stirring system
A specially designed agitation circulation system for the white ink cartridges allows the white ink to be properly agitated and mixed at all times. White ink is continuously circulated between the white ink cartridge and the printhead, thus reducing white printhead breakage or clogging to ensure that white ink is consistently ejected and printed.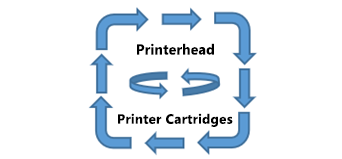 Automatic height measuring unit
Automatically measure material thickness, safely lift the printing head, adjust the printing height.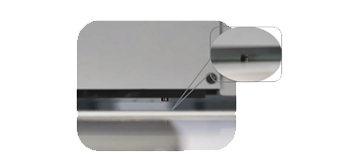 Automatic load media system
Non-stop loading media system, we can also customize it for you.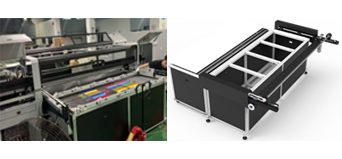 Applications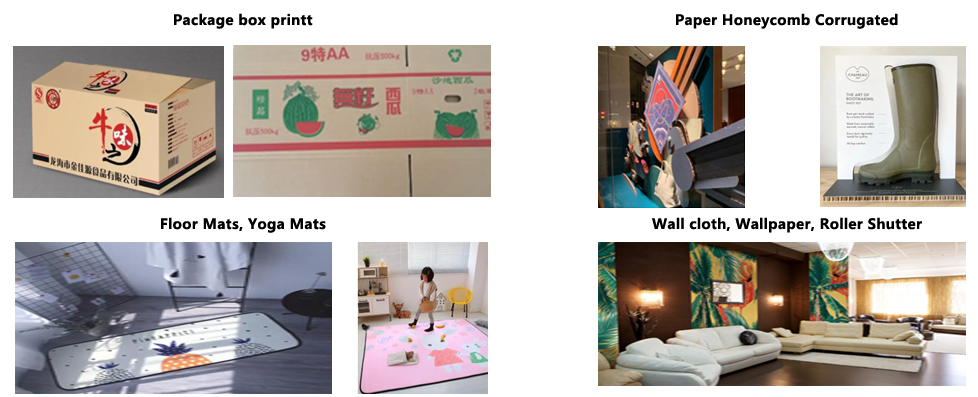 Technical Specs
 Model
SWINNER Latex L2500
 Print Sizes
 Max. Print size
 2500mm*limitless
 Max. Media size
2550mm*limitless
Media Thickness
Max. 25mm
Vacuum Flatbed
Max. 50kgs/m2
 Vacuum Flatbed
Pumps
*1 pcs
Zones
*2zones
Data transfer
USB 3.0
 Printhead
 Max. No.s
 12
 Plate
5 Rows
 Software
 Control
Sprinter UV control system
 RIP
PF, Photoprint
Computer (Not included)
Windows 7/10; 64bits
Color channels
Max. 9; CMYK,W, fluorescent colorsoptions
Data transfer
 USB 3.0
Electricity
220V*3 ways; 50/60Hz;
 Machine size & weight
3970*1670*5332mm (with automatic loading system);1500kgs
 Packing
Wooden case*1pc; 20' CTNR
 Package Size & G.Weight
6000*2200*2000mm; 1800kg
*Specifications subject may change without notice. Please confirm with sales representative for more details