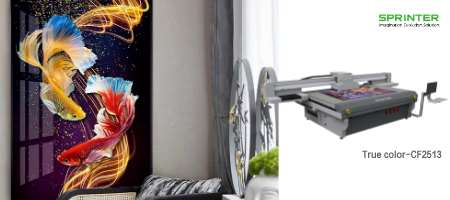 Key Features:
✅ Professional Board Printing: Elevate your projects with unmatched precision and clarity.
✅ Lightning-Fast Speed: Boost your productivity with rapid printing capabilities.
✅ High Output: Experience unparalleled efficiency, delivering superior results in no time.
✅ Cost-Effective: Maximize your investment with the ultimate balance of quality and affordability.

Why choose SPRINTER? ? We are industry leaders in UV printing technology, committed to pushing boundaries and setting new standards. Our TC-F2713 is crafted to meet the demands of professionals like you, ensuring every print is a masterpiece.
#UVPrinting #UVPrinter#SPRINTER

?️ Ready to Revolutionize Your Printing Experience? Contact us today and take a leap into the future of printing with SPRINTER!