Are you ready to witness the future of printing technology? Look no further than SPRINTER, the leading UV printing company, as we unveil our game-changing 5.0m Wide Format UV Ink-jet Printer. ??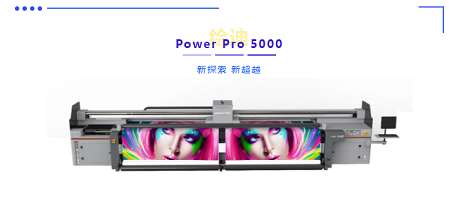 ? Unleash Your Creativity: With our ultra-wide format printer, your imagination knows no bounds! Experience the power of printing larger-than-life visuals, captivating your audience with stunning, eye-catching graphics that demand attention.
⚡ Lightning-Fast Speed: Time is money, and we understand that every second counts. Our 5.0m Wide Format Printer takes printing speed to a whole new level, ensuring lightning-fast output without compromising on quality. Say goodbye to long waiting times and hello to efficiency!
? Unmatched Precision and Detail: Elevate your printing standards with our cutting-edge UV ink-jet technology. Experience unrivaled precision and jaw-dropping detail, as every stroke and pixel come to life with unparalleled clarity. Bring your visions to life like never before!
? Catering to Every Industry: Whether you're in advertising, signage, interior design, or any other industry that demands larger-than-life visuals, SPRINTER's 5.0m Wide Format UV Ink-jet Printer is your ultimate solution. Elevate your brand presence and leave a lasting impression with our top-of-the-line printing capabilities.
? Invest in Success: Boost your business and stay ahead of the competition with SPRINTER. Our 5.0m Wide Format Printer not only saves you time and effort, but it also maximizes your return on investment. Witness the transformation as your clients' desire to own your larger-than-life prints skyrockets!
? Unleash the Power of UV Printing: Our cutting-edge UV printing technology ensures vibrant, long-lasting prints that are resistant to fading, scratching, and weathering. Showcase your creativity with confidence, knowing that your prints will retain their brilliance over time.
Don't settle for less when you can have it all. Choose SPRINTER, your trusted partner for UV printing excellence. Order your 5.0m Wide Format UV Ink-jet Printer today and make a statement that can't be ignored!

#SPRINTER #UVprinting #WideFormat #PrintingInnovation #SuperiorQuality #UnleashYourCreativity