?️? Looking for a game-changing printing solution? Look no further! SPRINTER, the leading UV printing company, proudly presents our cutting-edge 60x90cm flatbed printer, designed to transform your printing experience like never before. ??️
?? Key Features:
✔️ Print on Cylindrical Objects: Say goodbye to limitations! Our SPRINTER flatbed printer is capable of effortlessly printing on cylindrical objects, opening up a world of creative possibilities. From personalized drinkware to stunning promotional items, the choice is yours! ??
✔️ Budget and Space-Friendly: Don't let tight budgets and limited space hold you back. With SPRINTER, you can maximize efficiency and minimize costs. Our flatbed printer saves you both money and valuable workspace, making it an ideal choice for businesses of all sizes. ??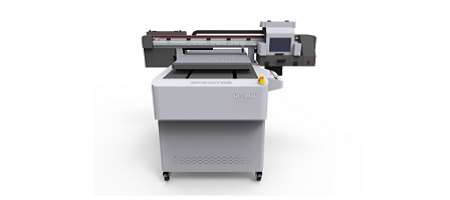 ✔️ Superior Quality Prints: Experience impeccable results every time. Our state-of-the-art UV printing technology ensures vibrant colors, sharp details, and long-lasting durability. Your designs will truly come to life, leaving a lasting impression on your customers. ?✨
?? Unleash Your Creativity:
✏️ Let your imagination run wild with SPRINTER. Print eye-catching logos, intricate designs, or stunning patterns on a wide range of materials, including glass, plastic, metal, and more. Stand out from the competition and captivate your audience with visually striking prints. ??
?? Drive Your Business Forward:
At SPRINTER, we understand the importance of staying ahead in a competitive market. By investing in our innovative flatbed printer, you gain a powerful tool to enhance your branding efforts, attract new customers, and ultimately drive your business growth. ??
? Don't miss out on this game-changing printing solution! Contact SPRINTER today to learn more about our revolutionary 60x90cm flatbed printer. Elevate your printing capabilities, save on costs, and unleash your creativity like never before. ??️
#SPRINTER #UVprinting #FlatbedPrinter #PrintingRevolution #CreativePrinting #BusinessGrowth #Innovation #SuperiorQuality