2022
APPPEXPO·Suzhou
  We're Coming!
Finally, it's time!
New"APPPEXPO·Suzhou"
Will be held on August 31 - September 2 at Suzhou International Expo Center.
A530
SPRINTER cordially invites you!
We are ready to make a splash!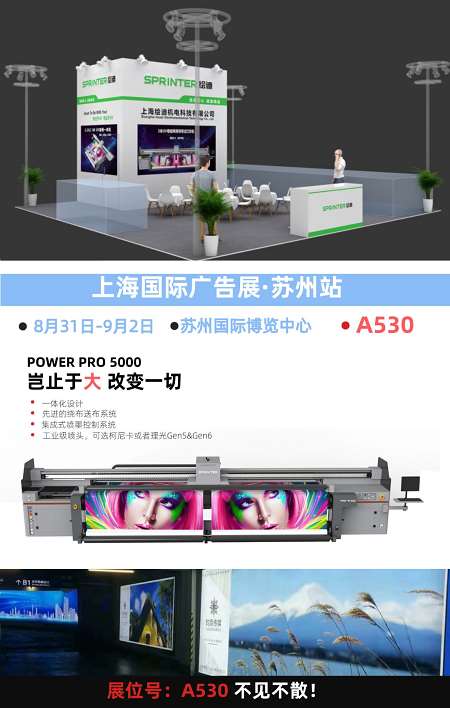 Facebook:https://www.facebook.com/Huiditech/
SPRINTER takes digital printing technology as the core, independent innovation, focus on industrial-level production applications, with excellent performance, reliable quality, application of digital equipment in a variety of fields of radiation, in just over ten years, successfully seized the market, and become the domestic digital printing leader.
SPRINTER has been committed to providing customers with advanced digital equipment and professional digital application solutions, together with the industry opportunities to rise to the occasion and seize the opportunity to develop, bringing customers a considerable return on investment.
Power Pro5000
SPRINTER UV Belt Convey Hybrid Printer-Power Pro 5000
Advanced Magnetic Motor and high-precision Metal Encoder system, the inkjet head runs quickly and accurately. Meanwhile, it is equipped with human body safety system to improve the safety performance of the equipment. Up to 6 rows and 24 printhead configuration, multiple rolls/multiple sheets of material printing at the same time.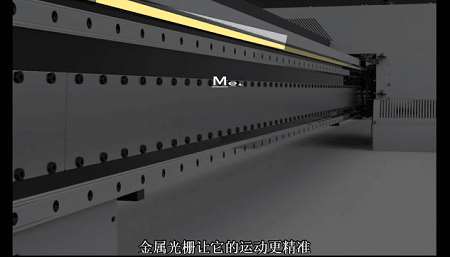 The ultra-spacious large head and large base plate design with up to 6 rows of printheads, combined with the special feature of two colors at one of the Ricoh printhead, the Power Pro 5000 offers a wide range of possible configurations, with more than ten printing options such as color white, white color, color white color, white color varnish, etc., fully satisfying the diversified application needs of customers and also bringing broader and more flexible business expansion for manufacturers.

The feedup system contains expansion bars and air-controlled compression bar devices at the front and rear, which can effectively expand the web with stretching characteristics, so there is no need to worry about material wrinkling or warping during the printing process. This ensures continuous production, reduces unexpected failures, and eliminates material waste and rework.
SPRINTER comprehensively demonstrates the pioneering spirit of high-tech enterprises
Continuous innovation and exploration
Let customers unleash their business competitiveness in seizing digital opportunities